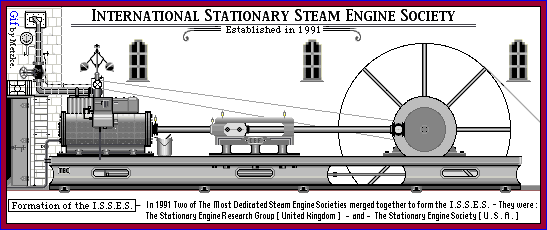 Welcome to the World of Stationary Steam Engines
The steam locomotive revolutionized transportation in the 19th and early 20th centuries. During the same period, technology powered by STATIONARY steam engines revolutionized every other aspect of human life.
It is no exaggeration to say that the modern age was created by Stationary Steam Engines. Unfortunately, the important role of stationary steam power is a part of history that is often overlooked.
Now tour our site, celebrate Stationary Steam Power, and find out if you might like to join I.S.S.E.S.
Latest Publications - details of other recent publications Click here
| | | | |
| --- | --- | --- | --- |
| Bulletin - Appears 4 times a year | UK Steaming Dates Supplement | Occasional eNewsletter | Journal - Stationary Power |
| | | | |
| | | | |